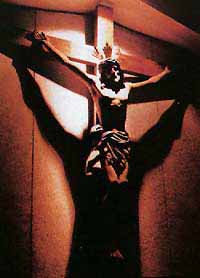 TAKE AND RECEIVE, O LORD, MY LIBERTY
Lord, You have loved me with so great a love that You have given me the capacity to choose--whether to choose wisely or foolishly. Lord, I offer You my ability to make choices--my freedom.
TAKE ALL MY WILL, MY MIND, MY MEMORY
Lord, I offer not only my capacity to choose but also my will, everything I have chosen for myself, everything I intensely desire--my noble aspirations. I offer my mind, my consciousness--that which is most precious to me, and my memory--all the fullness of life, that which I fondly treasure in my heart.
ALL THINGS I HOLD, AND ALL I OWN ARE THINE,
Not because I reject Your gift of life, but because I acknowledge You as the bestower of all gifts, that I offer all I have and all that I am to You.
THINE WAS THE GIFT, TO THEE I ALL RESIGN.
All I have and all I am are gifts from YOu to me. Spare me, O Lord, from owning for myself everything that has come from Your goodness. Remind me, that not having created myself, I myself, am not mine, but Yours.
DO THOU DIRECT, AND GOVERN ALL AND SWAY,
I, being Yours, do with me as You wish--for I know You can only desire what in Your divine wisdom will do me good, will grant me joy, will bring me peace.
DO WHAT THOU WILT; COMMAND AND I OBEY.
Lord, YOu know how difficult it is for me to surrender my entire self to You, but command, for I will obey--until Your desire for me is what I desire for myself, until Your will becomes my will.
ONLY THY GRACE, THY LOVE ON ME BESTOW,
I desire nothing else--neither riches nor power, neither honor nor fame, neither talents nor wisdom, neither friends nor myself.
THESE MAKE ME RICH, ALL ELSE WILL I FOREGO.
O Lord, what can be greater or more precious than Your love and grace? Your love and grace suffice, for these make me infinitely rich. What else can I desire? Not even myself: my liberty, my will, my mind, my memory. You alone, O Lord, are enough for me.
Amen.
BACK